Stock Investing Made Easy Series - April
04/29/2021
Add to Calendar
7:30 pm - 8:30 pm CT
Online Only

Cost: Free
Once your registration is received, you will receive a confirmation email message with instructions on how to join the online event.

Description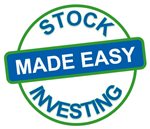 The Stock Selection Guide (SSG) helps guide our judgments by focusing on what really matters in evaluating the quality and value of potential stock investments. We can be more confident about our SSG judgments using outside sources.

In this session, Cy will explore ways we can use these sources to verify and validate our judgments, identify red flags in stocks we are studying, and find stocks to study.

Cy Lynch is a lifetime member of BetterInvesting (BI) and the American Association of Individual Investors (AAII), he frequently presents on investing topics online and in person throughout the country.
Check back for more details on future webinars in the series. They will be held on:
06/29/2021
08/31/2021
09/30/2021
11/29/2021
Come join us as we learn together!
Event Contact