Protecting Your Portfolio November
11/29/2021
Add to Calendar
6:30 pm - 7:45 pm MT
On-Line via Webinar

Cost: No Cost
After registering, you will receive a confirmation email containing information about joining the webinar. You will also get reminders before the event.
Description
This class is part of a series of classes covering portfolio ideas and is designed with the experienced investor in mind.
Can you increase your returns by selling better? Is there a cost of not selling? Does a time horizon matter? Join us as we explore a twist on BI methods and look at how to think about selling to help us improve our results. Avi will share some lessons learned and some of his personal rules.

A well-known presenter, Avi Horwitz has taught online, at the MoneyShow and for BetterInvesting chapters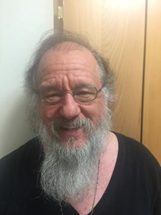 nationwide. He was a presenter at BINC (BetterInvesting National Convention) from 2002 through 2017 and has written for BetterInvesting magazine and the BetterInvesting website.

In May 2016, Avi was honored as the recipient of The George A. Nicholson Jr. Distinguished Service Award in Investment Education.

He works with many chapters, including West Texas, Alaska, New Jersey, Inland Empire, Northern Lights, and others. Avi was a founding Director of the BetterInvesting Volunteer Advisory (BIVA) Board.

A resident of New York City, Avi is a certified public accountant with his own practice in New York City.
Prerequisite
Knowledge and experience using the BetterInvesting stock selection guide for buying decisons.
Event Contact