Stock Investing Made Easy Webinar - How Can I Be Sure?
04/29/2021
Add to Calendar
7:30 pm - 8:45 pm CT
Cost: Free
Description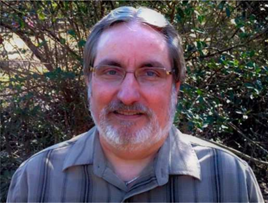 The Stock Selection Guide (SSG) helps guide our judgments by focusing on what really matters in evaluating the quality and value of potential stock investments. We can be more confident about our SSG judgments using outside sources. In this session, Cy will explore ways we can use these sources to verify and validate our judgments, identify red flags in stocks we are studying, and find stocks to study.
Our guest speaker is a lifetime member of BetterInvesting (BI) and the American Association of Individual Investors (AAII), who frequently presents investing topics online and in-person throughout the country. He's appeared in
Smart Money
and
Business Week
magazines and writes the "Growth Stock Outlook" column for
BetterInvesting Magazine
. Cy also serves as Vice-Chair of the BetterInvesting Board of Directors
.
Cy lives in Atlanta with his wife, Barbara Koll, and their three cats. He is a church pastor and enjoys singing tenor in the church choir and then preaching. A life-long Atlanta Braves fan, he is a season ticket holder and looks forward to again getting to attend as many games as possible when some level of normalcy returns.

Please register for "How Can I Be Sure" at:
https://attendee.gotowebinar.com/register/5877173737171333644
After registering, you will receive a confirmation email containing information about joining the webinar.
Event Contact