The Northern Lights Chapter includes Minnesota, North Western Wisconsin and Eastern North Dakota. The entire North Lights boundaries may be viewed here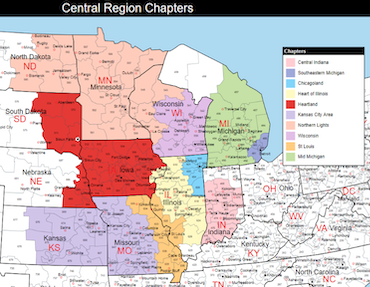 The Chapter will hold periodic education seminars both on site and on line. Check our Local Events page for listings.

BetterInvesting in non-profit, investment education organization. Our mission is to provide a program of sound investment information, education and support that helps create successful lifetime investors.

OUR PRINCIPLES
Invest a set amount regularly
Reinvest earnings, dividends and profits
Invest in quality growth stocks and equity mutual funds
Diversify your investments

The Home Office development team has launched new online functionality to help investment clubs self-service their rosters at any time during the year, not just at renewal. The clubs can add one or more members to their club roster, see the payment amount and pay online. They may also print a PDF with the correct amount to send to BetterInvesting with payment. When adding members to an existing club before the renewal date, the dues are pro-rated according to the months remaining on the club's subscription. This functionality is meant to replace the current paper-based process of downloading, printing, filling out a form and faxing it back to the Home Office.
The Add A Member functionality is accessed through the Investment Club section of the store, an FAQ on the subject or by navigating directly to:
https://www.BetterInvesting.org/clubrenewal/?clubaddmember
Please pass the word about the Add a Member functionality to investment clubs in your area!
Please forward any questions or suggestions for improvement to
chapterservices@betterinvesting.org
.
---
Club Renewal Calculator
BetterInvesting has developed a tool to help investment clubs easily calculate their investment club fees and explore their different subscription options. You may access the calculator directly by clicking on the links below:
---
Learn More
The Northern Lights Chapter has an easy way for guests to get the latest information about chapter news, events, and classes. Simply sign up using the form below and you will be added to our Northern Lights Chapter email list. You may unsubscribe at any time.