Description
Investor Day Event with Doug Gerlach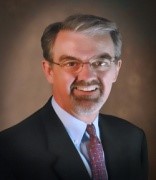 Class Topics:
1. A Closer Look at Projecting EPS Growth
2. Industry Analysis for the Bottom-Up Stock Investor
3. Closing of the Club Taxes for 2023 including changing brokers in the middle of the year. Are there any new rules?
4. Stock Doctor: Club Portfolio Reviews: For any clubs wanting to submit their club portfolio for Doug to review, contact Gloria Mankonen & request the Excel Format form to complete. See email & phone below.

To register by Mail use information below:
Make check payable to: Philadelphia Area of BI
Mail check to: Gloria Mankonen, 1106 Cowpath Rd, Hatfield, PA. 19440

For More Information - call Gloria Mankonen @ 215-796-1214
Prerequisite
Event Contact