Serving the following communities and surrounding areas: Abilene, Amarillo, Austin, Belton, Cedar Park, Colorado City, Fredericksburg, Georgetown, Lockhart, Lubbock, Midland/Odessa, Pflugerville, Round Rock, San Angelo, and Temple. This also includes Artesia, Carlsbad, Clovis, Hobbs, Portales, and Roswell, New Mexico.
We are:
All volunteers
Not-for-profit organization
Educating about investing
We provide:
Support to individuals, investment clubs, and the public
Investment workshops and educational events
A working Model Club for those interested in starting their own club
We support the BetterInvesting principles:
Invest regularly – regardless of market conditions
Reinvest all earnings – dividends and capital gains
Invest in quality growth companies
Diversify to optimize risk
Each of the left navigation tabs explain our educational opportunities. We are very proud of our model clubs and class offerings. Visit all the tabs on the left for complete information or send an email to
contact@westtx.betterinvesting.net
.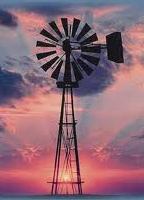 Learn More
The West Texas Chapter has an easy way for guests to get the latest information about chapter news, events, and classes. Simply sign up using the form below and you will be added to our West Texas Chapter email list. You may unsubscribe at any time.