Serving Houston, Texas and Galveston, Beaumont, Victoria, and Bryan/College Station.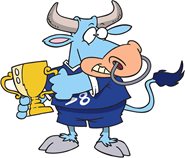 We are:
All volunteers
Not-for-profit organization
Educating about investing

We provide:
Support to individuals, investment clubs, and the public
Investment webinars and educational events
A working Model Club for those interested in starting their own club

Our principles are:
Invest Regularly – regardless of market conditions
Re-invest all Earnings – dividends and capital gains
Invest in Quality Growth Companies
Diversify to Optimize Risk

Please see our Local Events, Model Club, and Investment Club Support pages to find out more about the many services we provide individual investors.

Check out our Houston Chapter Quick Link Guide.

To subscribe to our email list, just submit the form below.

Thank you for your interest!

Learn More
The Houston Chapter has an easy way for guests to get the latest information about chapter news, events, and classes. Simply sign up using the form below and you will be added to our Houston Chapter email list. You may unsubscribe at any time.