The Puget Sound Chapter serves more than 120 investment clubs and 1,200 club and individual members in the Puget Sound region of western Washington state.

Puget Sound Chapter and BetterInvesting promote a long-term approach to investing based on four vital investment principles:
Invest regularly
Reinvest earnings
Invest in quality growth companies at a reasonable price
Diversify holdings across company size and industry segments.
Services the chapter offers to its members and to the general public include:
Regular in-person classes on topics such as introduction to investing, the BetterInvesting methodology and using the Stock Selection Guide, basic financial literacy and retirement planning.
An annual Investors Education Conference, held in November, featuring dozens of classes taught by local and national instructors on a range of investing topics.
A monthly "Model Club" . This fully-functioning club is conducted on-line to model the best practices of a typical BetterInvesting club, promote use and application of the BI investment tools and convey BI philosophy.
Club visits by our chapter board members to help your club with a variety of topics, including portfolio reviews and club accounting.
Email and print newsletters highlighting chapter events and sharing investment education ideas.
To learn more, contact the chapter's board at contact@puget.betterinvesting.net or 206-935-0861.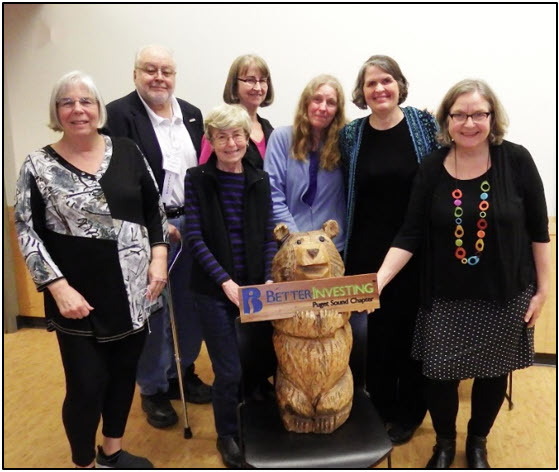 Learn More
Sign up to receive chapter email notifications. We send email notifications to let our members know about upcoming chapter events, news and educational tips. To receive these announcements, subscribe to our email list. We ask for your name and email address only. Your information is NOT sold or shared with anyone. We usually send 1 to 2 emails per month.