Who We Are and Where We Serve

The Online Chapter provides support for all BetterInvesting members who are no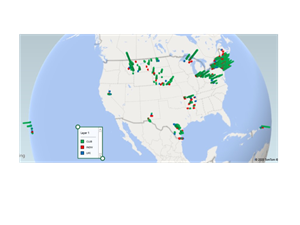 t able to draw support from a traditional chapter nearby due to where they live. Our Chapter's membership and support team are drawn from various locations throughout the United States and overseas. We provide a full range of member services to BetterInvesting members and BetterInvesting stock investment clubs through use of cutting edge web conferencing technology. Our goal is to provide the highest level of service and support to our membership no matter where they live.
Mission & Goals
BetterInvesting is a non-profit, investment education association helping individuals and investment clubs become successful lifelong stock investors. Our Chapter's mission is to provide support for the education, training and mentoring of all our members so they may fully develop the investing skills needed to achieve their financial independence. It is the same mission as other Chapters with one major difference. The others have responsibility for providing training and education support to BetterInvesting members within a relatively convenient geographic area where there are clusters of BetterInvesting (BI) members grouped in areas where our Volunteers, similarly grouped, are able to provide direct, personalized support and services.​
Our Chapter's membership and support cadre are focused on those BetterInvesting members living where there isn't a "critical mass" of either BI members or experienced and trained Volunteers to provide the full array of services promised with our BI membership.​​​
_ _ _ _ _ _ _ _ _ _ _ _ _ _ _ _ _ _ _ _ _ _ _ _ _ _ _ _ _ _ _ _ _ _ _ _ _ _ _ _ _ _ _ _ _ _ _ _ _ _ _ _ _ _ _ _ _ _ _ _ _ _ _ _ _
Please 'Like' the Online Chapter Facebook page
Questions or comments please contact us at contact@online.betterinvesting.net
Learn More
The Online Chapter has an easy way for guests to get the latest information about chapter news, events, and classes. Simply sign up using the form below and you will be added to our Online Chapter email list. You may unsubscribe at any time.