News & Articles
Newsletters
Spring 2022
2022
Better Investing National Convention Reflections
Upcoming Classes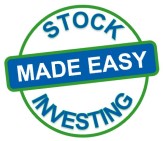 Stock Investing Made Easy
Webinar Series
2022 Dates
Our "Finding Hidden Gems" webinar will air November 30, 7:30pm. We review
where to find gems and how to use them to improve your stock studies and portfolio's
return.
Click Here
for more information.
Others Coming Soon!
Hold the Dates!!
Check the chapter's webpage for updates and additional details as they become available.
The Stock Investing Made Easy Webinar Series has been immensely successful and will be continued in 2022. We are always looking for volunteers to help and no particular skill is needed to make the series a success. We are looking for help with registration, sending follow up emails, and other administrative duties. Regardless please access any of the presentations for your education or show them at your next investment club meeting as an education session, They are for you and your investment club compliments of the Wisconsin Chapter of BetterInvesting.
Previously Aired Classes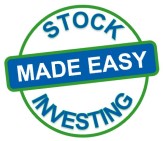 Stock Investing Made Easy
Webinar Series
Click on the links below for Power Point presentations from previously aired webinars!
Why the Tortoise Sometimes Wins, June 2020
Preferred Procedure Simplified, July 2020
Ch-Ch-Ch-Changes - Preferred Procedure Simplified Part 1, October 2020
The Years Keep Rolling By - Preferred Procedure Simplified Part 2, November 2020
Gee! I Wish I Had Noticed That! - Identifying Red Flags, March 2021
Diff'rent Strokes for Diff'rent Folks, June 2021
The First Cut is the Deepest, August 2021